Yep, it was a blast getting to meet, and get together with old freinds and meet some new ones. Just a couple qiuck remarks before I get to the pictures:
Special thanks to Nicole, Julie and Megan for working out all the details and setting it all up.
OT2 (Tina) It was great meeting you, we really need to get together for a ride in the near future.
Lins and Darrell, many thanks for all your help, and the fantastic meal Saturday night. You and your beautiful girls have an open invitation to our campfire any time.
April and Brad, seldom does anyone meet all your expectations much less surpass them. You are fantastic people and it was great being canvas neighbors, if only for a little while.
Holly, picking you up at the gas station was a surprise, and a delight! Merlin has used his drool towel and sends a big sloppy thank you!
Kristie and Gaby, Thanks so much for the towels, they are a wonderful keepsake of a very special weekend. I am so glad you could come up for the day with all of us.
Liz, the secret santa plan was inspired, the boys so enjoyed the bully sticks that Megan gave them! You had a long hard journey to come and it was great to meet you and Jaimie and the boys. (Casey is still trying to convince me to go on an atticus/cyprus kidnap run!)
Megan you are a dream of a house guest. I hope you had a good time.
K, That's all the comments except for the photos. Dale has a well known butt fetish, so no offense to anyone pictured, none is intended.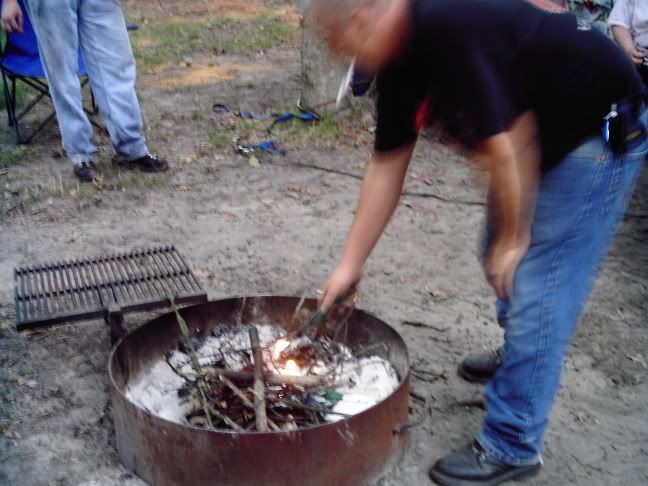 Dale lights up.
Lins, Darell and Lady and Grace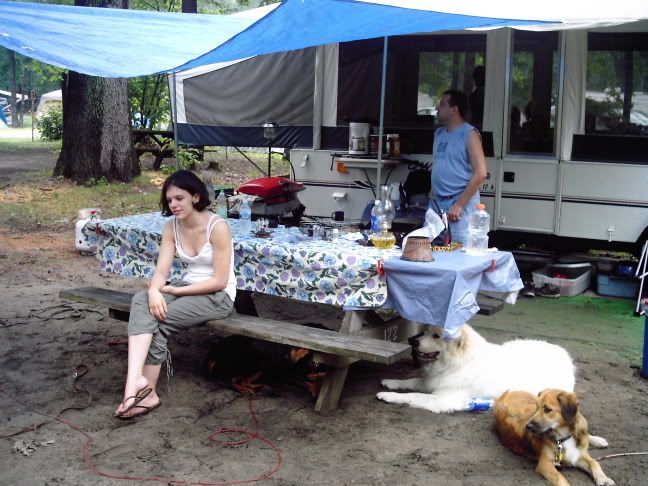 Megan, Kiah, Kitana and Brad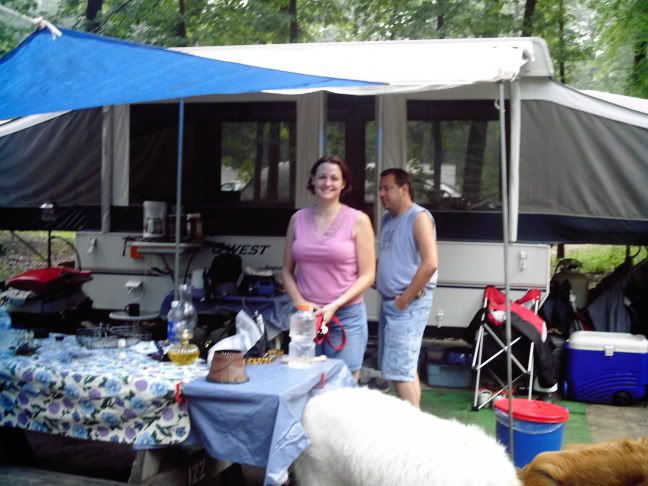 April and Brad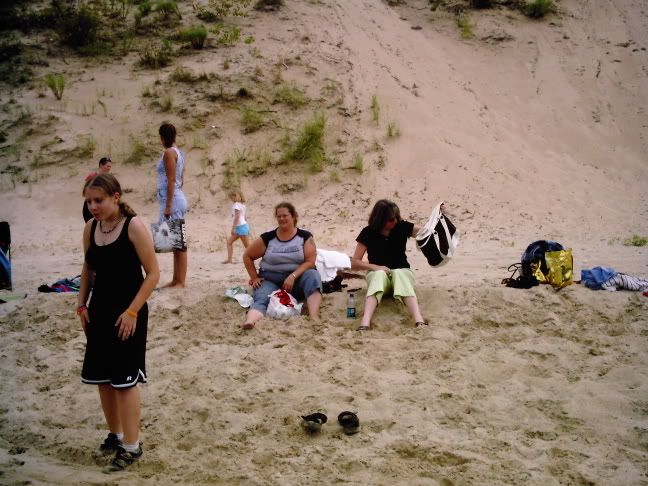 Holly and a beach troll
Brad and the girls move up in the beach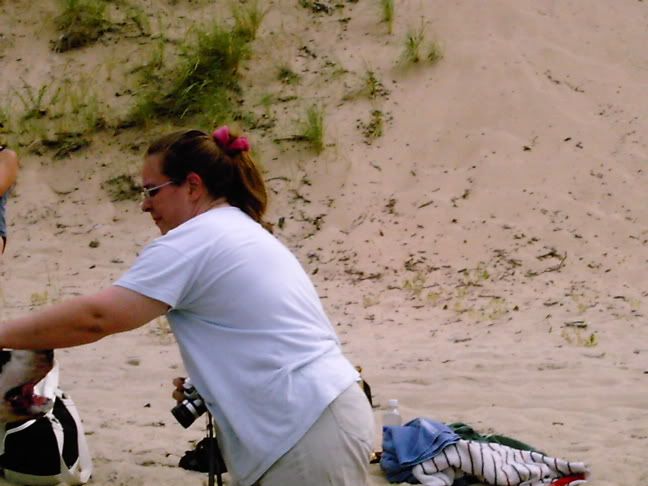 Lins
More to come, Stella