Well, she's here.
It was a long day getting her...delays in transport, getting lost, etc. But, we finally have her home. She acts as if she has never seen a house before. She paces and paces and paces and paces and gets into EVERYTHING! Its...trying. hahha! So, I'm going to get her a crate today and we're going to start working on boundaries..an
d potty training.
So, without further ado, here is Special!
Yes, she is shaved. So she looks funny. My neighbor thought she was a Newf-a-doodle!!!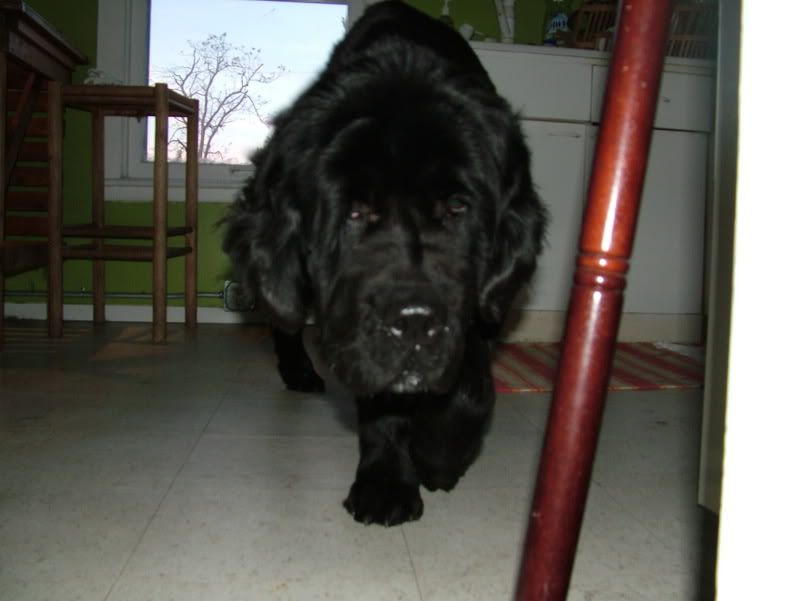 **edited to explain hair-do and non Newf-a-doodleness**