Here are some pics of the birthday boy. He had a good time at the lake yesterday. I also made him a Peanut Butter and Banana cake that he enjoyed. He wouldn't eat it in the pan though, he made me feed it to him with a fork!!haha (hey, it was his birthday)
We just got home from Summer Soulstice, a music festival literally two blocks down the road. So we took him to that, and he loved it. He loved all the attention that people were giving him. He got his picture taken soooo many times. At one point, there were FOUR cameras on him at once. It was crazy. He sure was a hit....and such a good boy. I'm sooo tired of hearing the question, "what kind of dog is he?" though. hahaha And many said, "Oh, what a beautiful Newfoundland." I didn't correct them after awhile, I just said thanks. hahaha OH! And one guy said, what kind of dog is that? And I told him, and he said, "how do you get that?" I was like uhh..What? And he was like, "What type of breeds make up a Great Pyrenees?" I was like uhhh, it is its own breed, it's not a mixed breed.....and he still didn't get it. Whatever. Some people...haha.
... He is now zonked out from all the fun.
Anyway, here are the pics: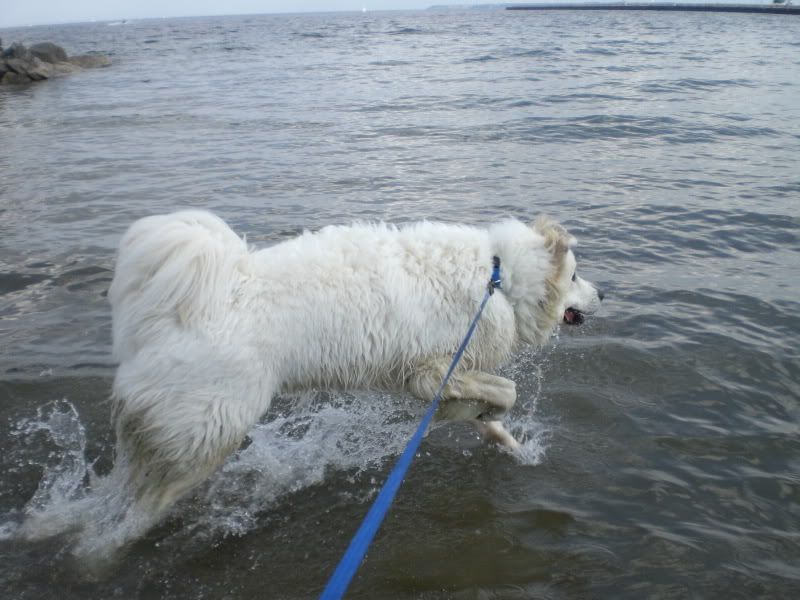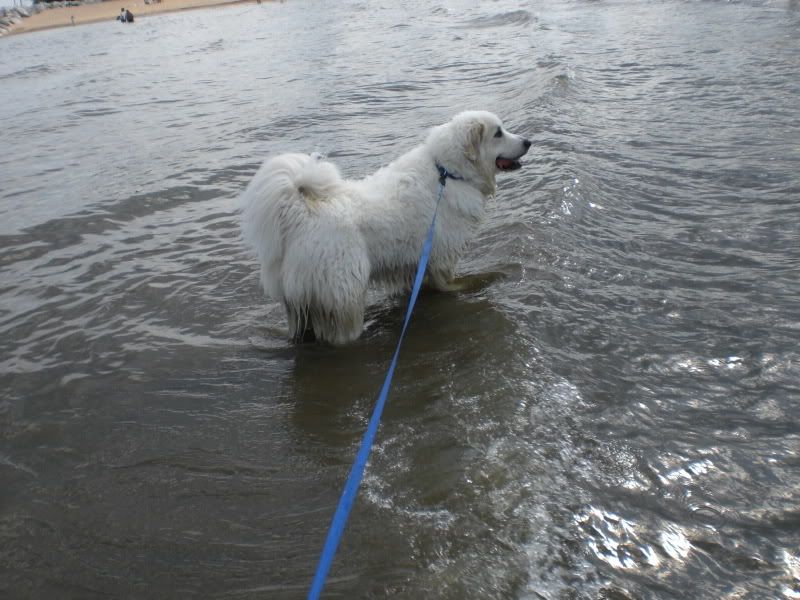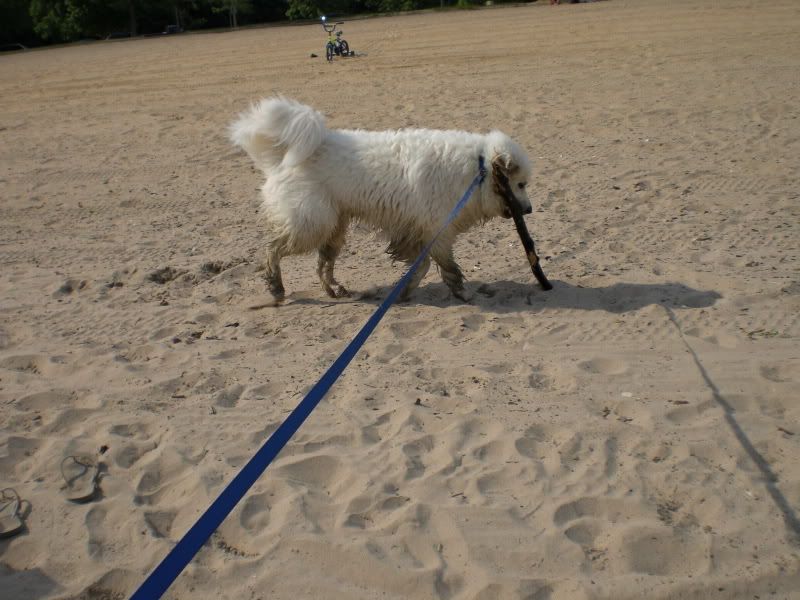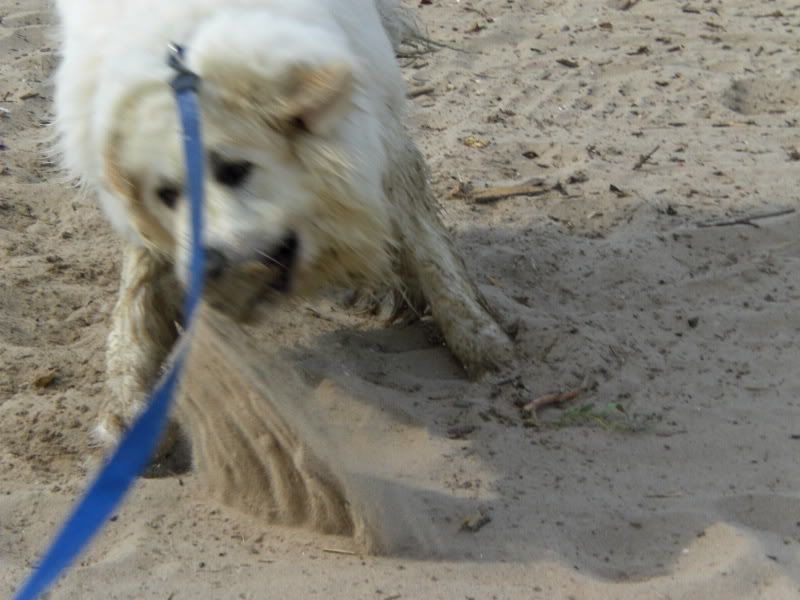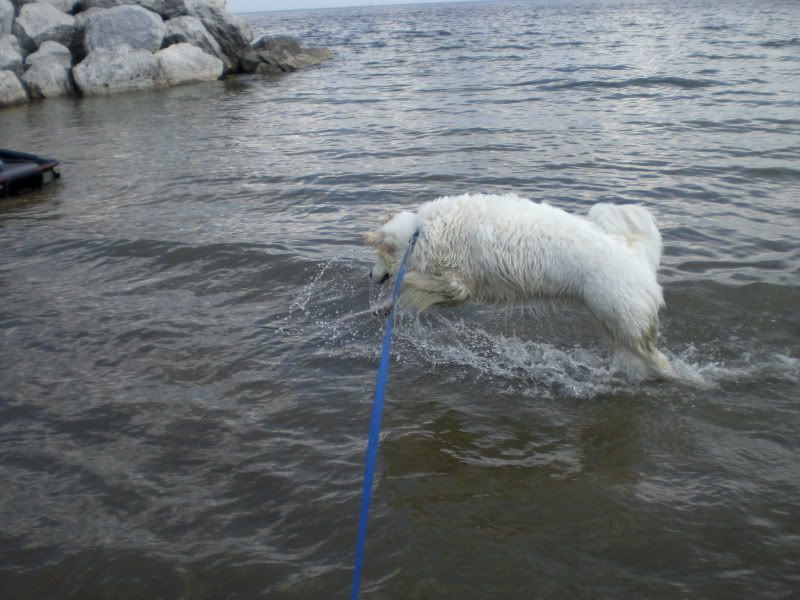 Our Neighbors even remembered it was Miles' birthday, and brought him a little gift.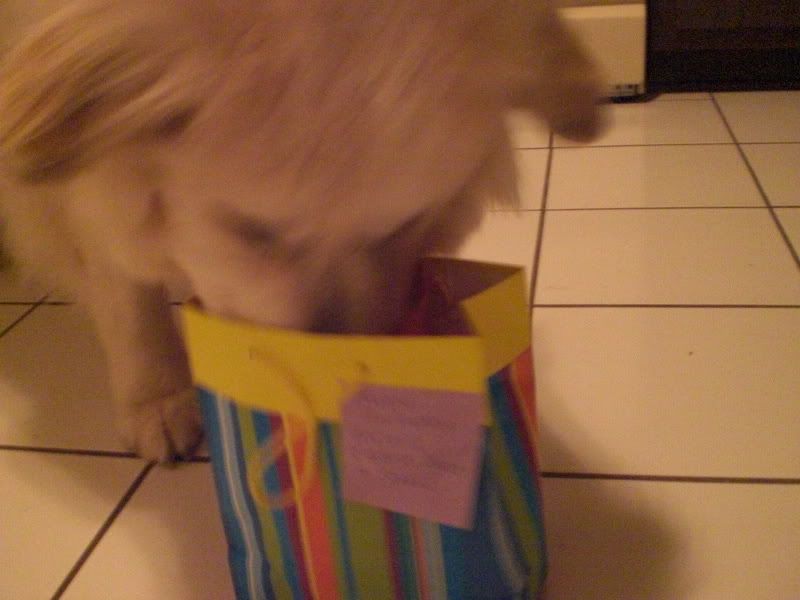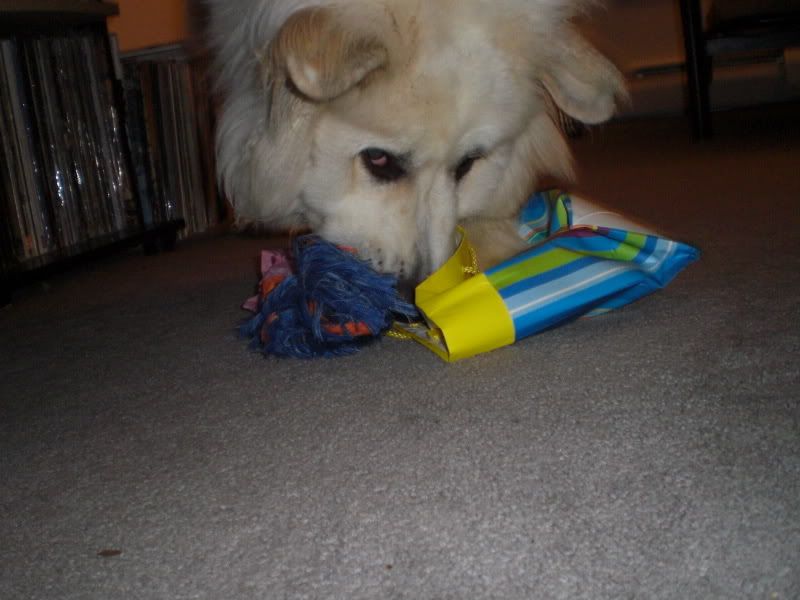 Time for Birthday Cake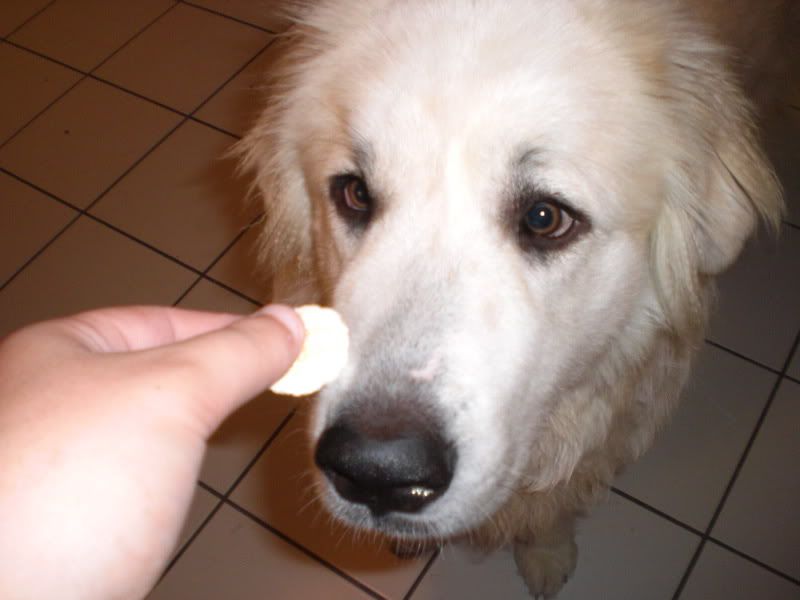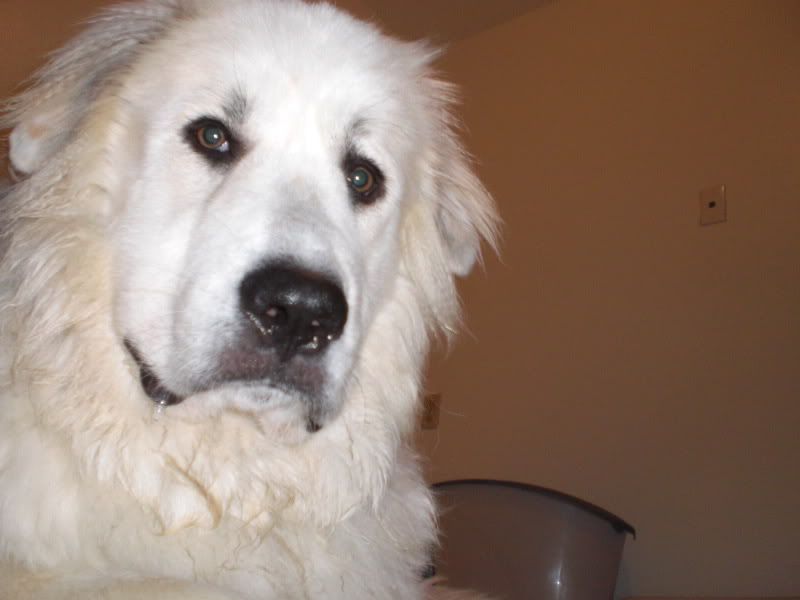 Is it done yet mom?