I'm getting creeped out!!!
Elvis...dumb goat... has fully integrated himself into the pack...he is a full-fledged canine... complete with cat and chicken chasing instincts, "barking" (i know...i know..), jumping on people, pulling on the leash...and BEST of all... digging!
It's my fault...I haven't gotten him another goat friend. All he has are the dogs-
My Mister Monty...as always is a good boy. Ignores the goat in general, but I don't know if Monty knows if Elvis is a goat...or if he thinks he's just a funny looking dog. But being a grumpy old man, Monty just likes to be left alone when sunbathing...E
lvis doesn't really mess with him.
Roscoe on the other hand... *sigh* What am I gonna do with this dog? Goat and Dog...ALWAYS together! Even when I separate them, the goat will start digging, and the dog will start jumping...
They eat together (Roscoe has taken to eating flowers, and Elvis has been trying to sneak some dog food)
Play together...whi
ch is scary watching Big-Ol'Roscoe romping around with the goat...
Sleep together...Ros
coe doesn't even come inside to sleep in his bed any more...Elvis CRIES...i mean like...
CRIES
really loud, when he's alone. I'm surprised the ASPCA hasn't shown up at my house asking why I'm torturing my goat...
Ack! Somebody...Sol
utions???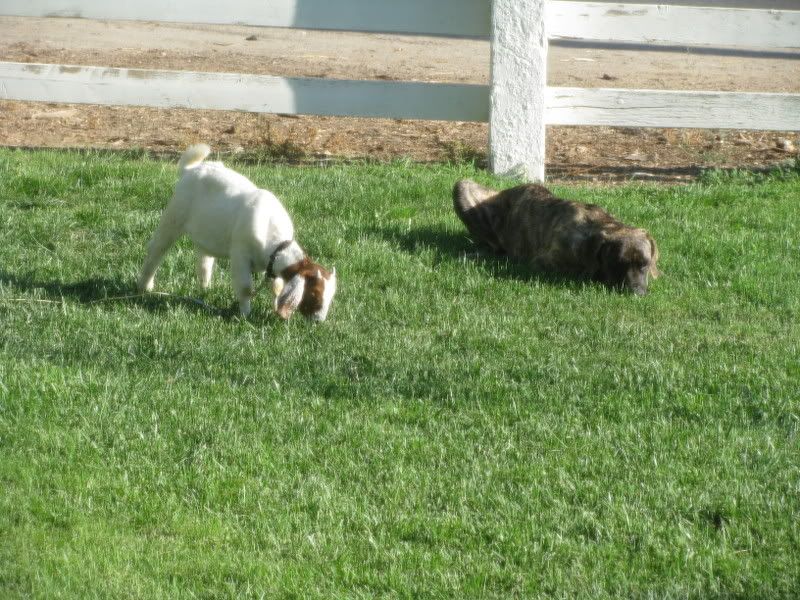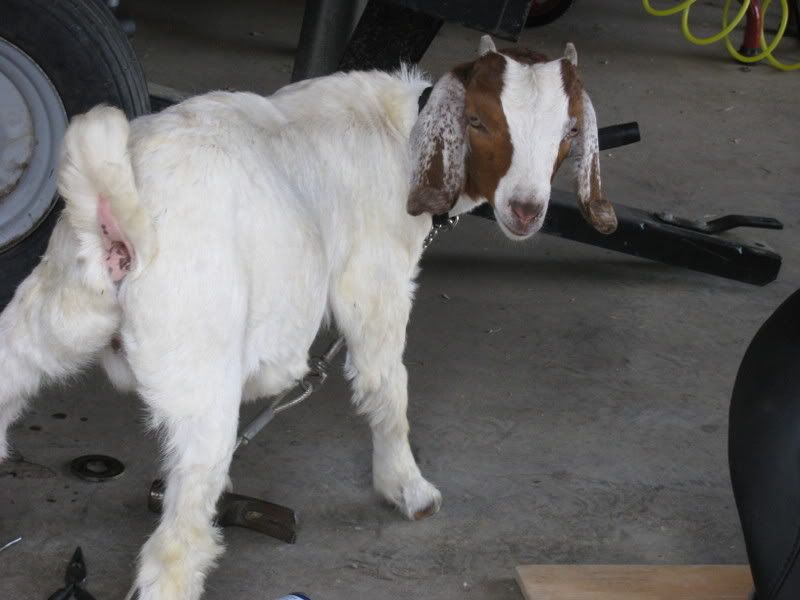 THEY SLEEP THE SAME!